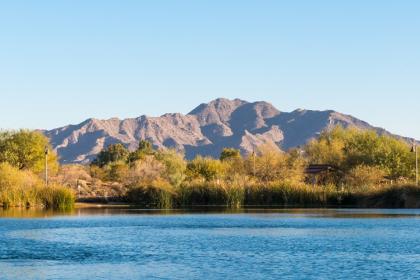 With 113-acres, a beautiful community fishing lake, scenic hiking and horseback riding trails, tranquil pavilions and an outdoor amphitheater, Veterans Oasis Park hosts plentiful outdoor recreational opportunities. Nestled in south east Chandler 78-acres of the park are designed for groundwater recharge and wetlands, making it the perfect home to an abundance of unique Sonoran Desert flora and wildlife. Park-goers can enjoy seasonal events and monthly bird walks throughout the park or visit the Environmental Education Center to view nature displays. As a community park, Veterans Oasis offers a peaceful escape from the daily grind. 
Open for public use from 6 a.m. to 10:30 p.m.
Amenities
Horse Trails
Lake
Pavilions
Playground
Walking Trails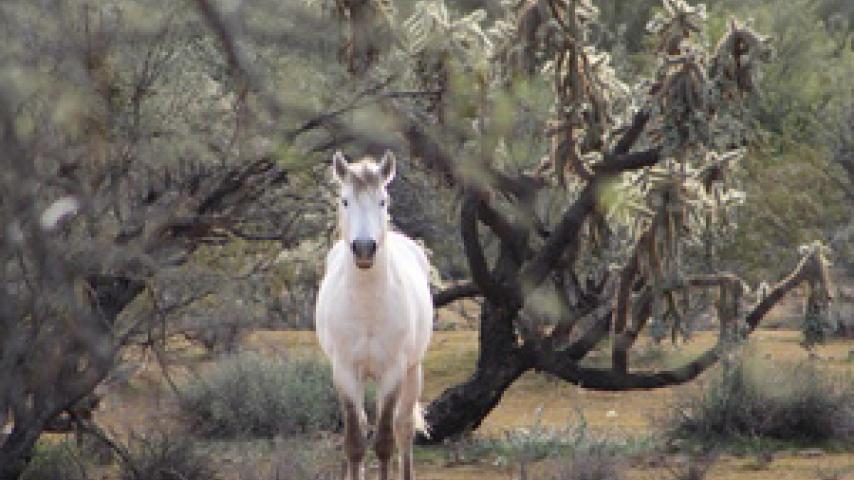 Nature Photo Contest Voting closes March 14
Celebrate the beauty of the natural world by helping us select the 2020 Nature Photo Contest winners. Be sure to stop by the Environmental Education Center's lobby and view this year's entries. Voting closes at 3 p.m. on March 14. 
Sonoran Sunset Series featuring Remix Band
Chandler comes to life with free live music in the park Thursday, March 19 at 6 p.m. Head over to the park's amphitheater with your blankets, chairs, and coolers to enjoy a free concert under the stars. This month's Sonoran Sunset Series features the reggae sounds of Remix Band. 
Community Fishing
Drop your line into this quiet 5-acre lake; it packs a big bite when it comes to fishing for feisty catfish. You'll enjoy a high-quality angling experience and expect to catch rainbow trout, bluegill, redear sunfish, hybrid sunfish and/or largemouth bass.
The lake is stocked with fish every two weeks from mid-September through June and offers fishing from the bank. Personal watercrafts, such as canoes and kayaks, are not permitted on the lake. There are no catch-and-release requirements but there are limitations. You can check the daily bag and possession limit at the signs on the south side of the lake.
An Urban Fishing License is required but not sold here, make sure everyone who'll be fishing has one prior to arrival. Arizona state fishing regulations apply. 
Trails
The park is a popular spot to exercise outdoors with a 4.5-mile paved multi-purpose trail around the lake. The hiking and biking trails afford visitors the opportunity to enjoy and appreciate the wetland area on their own. Horseback riding is allowed here on designated Equestrian Trails. Riders must ride in from the outside, as there is no horse trailer parking or loading and unloading of horses allowed within the park itself. 
Solar System Walk
Journey to the moon and back when you explore the park's self-guided Solar System Walk. Utilizing a 2,500-footling path, navigate your way around the lake along a series of monuments and signs representing the sun, planets and primary celestial objects - all placed at distances relative to the scale of the solar system. Each foot on the walk represents 1.5 million miles which means that the distance from the sun to Earth is 62 feet along the walk — equivalent to the actual 93 million miles between the two in space.