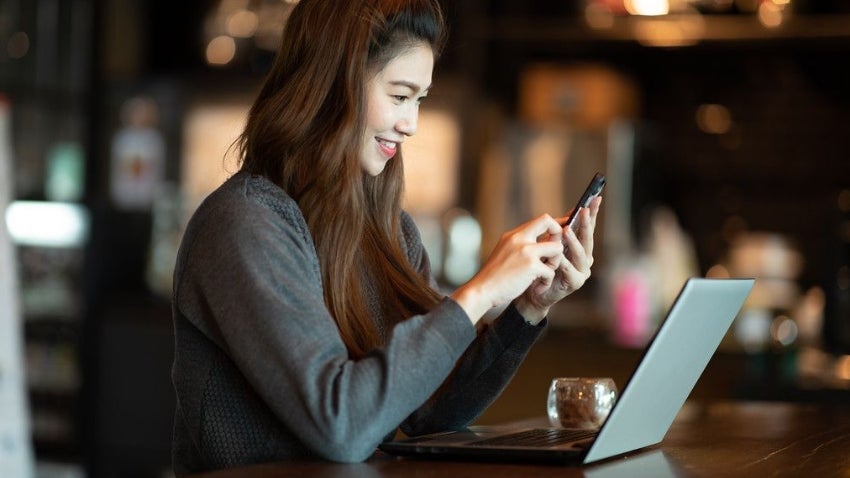 In August 2021, the Chandler City Council approved the professional services agreement with Voatz, Inc., to conduct a blockchain technology pilot project using mobile voting.
Chandler was the first city in Arizona to pilot blockchain technology through this pilot project that allowed residents to participate in a mock municipal election using a mobile device.
Chandler residents 13 years and older were invited to participate in a mock special bond election to experience how mobile voting using blockchain technology could be done in the future. The content that follows outlines the voting process that was used.
Download the Voatz app to cast your votes in the 2021 Mock Election.
The following instructions outline how to access, vote and return your ballot using the Voatz app on your compatible Apple or Android smartphone. 
If you are ready to get started with the Mobile App, follow these steps:
Open the app and sign up with your mobile number and email address.

To verify your identity, tap Verifications on the home screen, then tap Identity and follow the instructions. You will need to scan your real photo ID, instead of using a printed or digital copy. 

Once the verification process is complete, return to the home screen and tap the refresh button to get your ballot.

Once available, you'll see a red notification dot next to Elections; tap to begin voting on your ballot.

After you've made your selections, you'll have a chance to review your ballot. You'll then be prompted to sign the Voter Affidavit.  Try to use a signature that is consistent with the one on your legal ID.

Once you've signed the Voter Affidavit and submitted your voted ballot, you'll receive a confirmation receipt via email.

Please note: if you have an Android phone running an OS version older than 8, an iPhone running an OS version older than 12.4, or do not have an Android or IOS smartphone, we recommend voting in-person.
Questions
If you encounter technical difficulties with the app, please contact Voatz Support. 
If you have any other questions, please contact the City of Chandler City Clerk.
Participants ages 13-17
Interested Chandler participants ages 13-17 will need to complete an online registration with their name, address and birth year. This is required as they are not registered to vote in the State of Arizona. By completing the registration they will be given access to the Chandler ballot on the Voatz app (photo ID is required).
In-person Voting
Residents also have the option to cast their mobile vote in person at Chandler City Hall. Staff from the City Clerk's Office will be available to assist residents during the voting period from 8 a.m. to 4 p.m. Monday-Friday. Chandler residents may use their own devices or the tablets available inside the City Clerk's Office.