Save Water and Skip Overseeding this Winter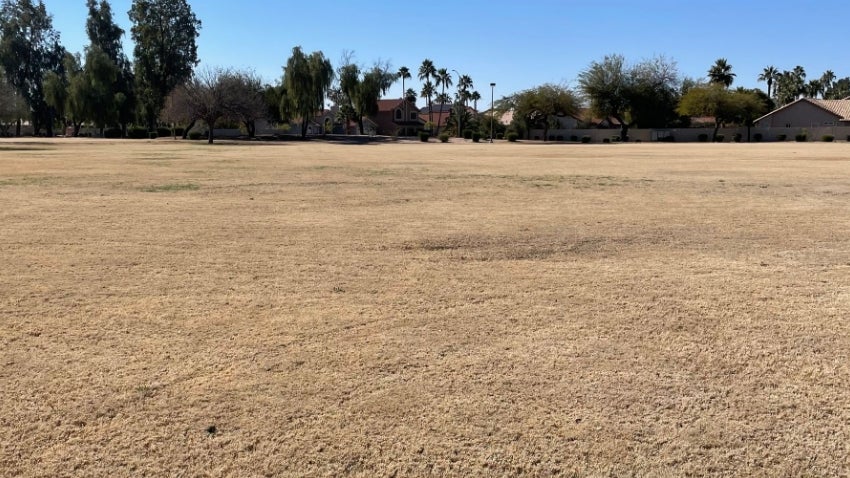 Join the movement. Go blonde this winter.
How? By skipping overseeding and letting your grass turn a golden blonde naturally. A decision to reduce or eliminate the overseeding process will conserve water, save money and is better for Bermuda grass. 
The City of Chandler is not requiring a reduction of overseeding, but we are asking both residents, business owners and HOAs to consider temporarily limiting or forgoing overseeding of non-essential turf areas this fall.
Why is skipping overseeding better for grass? Scalping (extremely low mowing) summer grass in the fall before dormancy prevents adequate energy storage in the roots. University of Arizona turf scientists agree that in most cases, allowing Bermuda grass to go dormant for the winter is better for the lawn.
Letting your grass go dormant this winter is also a great time to spruce up your other landscaped areas with low-water-use plants. Or, to save even more water, replace your grass with xeriscape (a low-water-use landscape). Learn more about Chandler rebates for conserving water.
There are significant benefits to going blonde for winter:
Save as much as 12,000 gallons of water this winter and lower your monthly bill

Avoid the expense of grass seed and fertilizer

Save time and money on installation and maintenance

Save landfill space and reduce air pollution
Tip
While Bermuda grass typically goes dormant in the cold months, extending the length of its growing season and lush green appearance well into winter is possible. The University of Arizona turf specialists recommend multiple applications of iron (2-4 oz of actual iron per 1000 square feet).
Apply the first application around October 1, the next 10 days later and follow up again after another 10 days. Do not apply nitrogen fertilizers. Remember that even dormant Bermuda needs a ½ inch of water per month during the winter (from U of A Turf Tips), however you may get that from rainfall. A simple rain gauge will help you know if you still need to water after a rain event.
Information from University of Arizona Karsten Turfgrass Research Center.
Rethink Your Winter Lawn
Source: Water Use It Wisely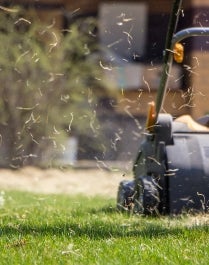 Skip overseeding to save water, money, and time
During a historic drought, changing climate, and Colorado River shortages, one simple but impactful way to save water outdoors and be part of the solution is to skip overseeding (planting a winter lawn). To help promote this initiative's importance, AMWUA cities are providing information on the benefits of not overseeding this winter to their residents. 
10 Reasons to Convert to Xeriscape
Source: Water Use It Wisely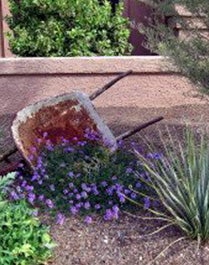 Maintaining an attractive, healthy lawn is not easy in our desert climate. While bermuda grass (our summer-active turf) is drought and heat tolerant, it still requires a great deal of time, resources and energy to keep it looking good. If a year-round green lawn is desired, winter rye grass needs to be seeded each fall, creating more work and requiring more resources to maintain it properly. Convert to Xeriscape and reap the benefits.