Seek and Explore
Looking for a memorable, educational experience for your K-2 students? Look no further than the Chandler Nature Center. Our Exploration Field Trips inspire kids (and adults alike) to let their imagination and curiosity lead them on daily exploration through the world around them and the classroom of life. Select from our many topics begin and let the adventure begin. Connect with Program Coordinator to learn more.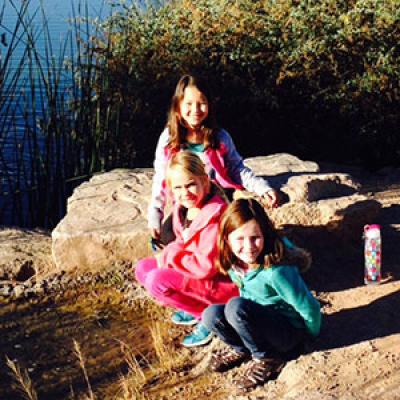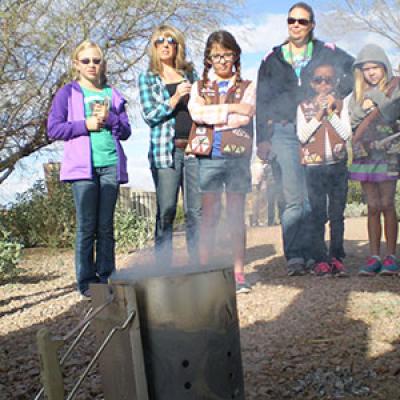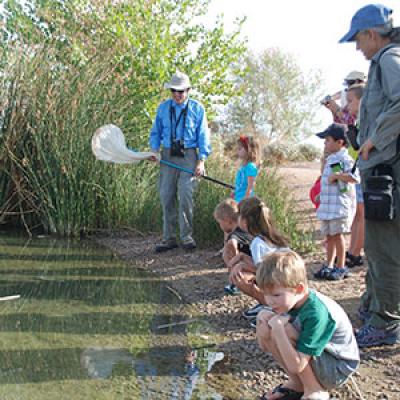 Cacti, Mountains and Hiking…Oh My
Journey through Veterans Oasis Park as you discover the hidden gems of the Sonoran Desert. Using pictographs, pictures and words you'll learn to define common objects, organisms and natural events that occur in the desert environment.
Characteristics

of the Sonoran Desert
It's a desert discovery day! Trek Veterans Oasis Park to discover the landscape, flora, and fauna of the Sonoran Desert.  Through hands-on activities students will be able to identify various plants and animals that inhibit the Sonoran Desert and how they connect with each other.
Earth Day Everyday
It's easy being green! In pursuit of all things green, enjoy a fun-filled day of learning to live an eco-friendly lifestyle. Class focuses on recycling and protecting Earth's natural resources.
Solar System
Set your sights on clear skies as you journey along Chandler's Solar System Walk. This shining tour is designed to introduce stargazers to astronomy and familiarize them with the sun, planets and star clusters. Travelers will also discover the impact constellations have on technology and space travel.
Growing with Gardens 
Visit our Desert Thumb Garden to learn the science, skill, and occupation of a horticulturist. This program is budding with hands-on experiments and demonstrations that cover the art, science, and nourishment that gardens provide to us.
Scientific Careers
Investigate what it's like to be a scientist and explore different scientific fields as you design and conduct a technological solution to a common scientific problem. Through hands-on activity and conversation young scientists will be able to describe the development of different technologies and how they have had an impact on our society. 
Paws, Claws, and Scats
Purrfect your ability to identify animals. Put your investigative skills to work as we claw through tracks and scats to uncover the animal behind the mystery. Through hands-on activities, budding wildlife biologists will search the park to locate and preserve animal tracks.
Entomology
No pests here. Be an entomologist for a day by studying how insects are a benefit to the environment and to humans. Students will learn about the life cycle of insects, the physiology of their head, thorax, and abdomen, and how insects play a role in pollination, cultures, and biological research.
Sound and Light
Explore the properties of Sound and Light through hands-on activities and experiments. Concepts of reflection, refraction, type of waves, sound vibration and more will be experienced practically by the students in this program.