Chandler Recreation champions everyday experiences that encourage the community to discover, imagine, and grow. The cornerstone of every neighborhood, our innovative events, programs, and services strengthen community vitality and foster healthy, enriched lifestyles. Whether you're searching for an abundance of outdoor adventures, looking to flex your fitness goals, or hoping to learn a new hobby Chandler Parks & Recreation has something for everyone.
Flip through our quarterly recreation guide, Break Time to find classes, activities, special events, and more ways to #GoPlayChandler. Use the codes listed in the latest edition of Break Time to find and register for your activities.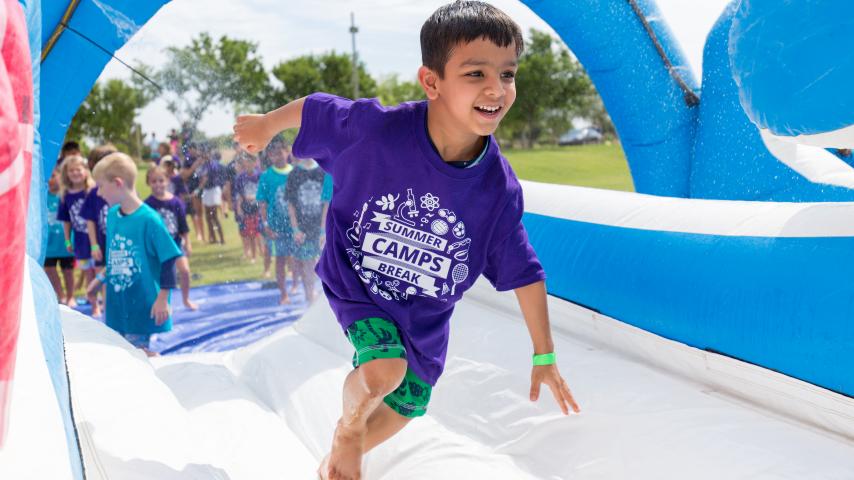 Break Time Magazine
We've got your it-list to get your play on this summer at our parks, aquatic and recreation centers. Flip through our 48-page guide filled with camps, leisure classes, and unique-to-the-season activities for all ages. #GoPlayChandler!
#GoPlayChandler Blog
A place to discover things to do at home, in your neighborhood, or wherever your adventures take you. Here you'll find daily inspiration on ways to create the best memories with family and friends. We know you're busy, so we've waded through a multitude of ideas to present a well-edited list of activities, events, and tips that are really worth your time.
Centers and Facilities
Chandler Recreation centers and facilities provide fun, safe, quality recreation programs for residents and visitors. Whether you're looking to flex your fitness goals, hoping to learn a new hobby or searching for a unique venue to host your event, Chandler Parks & Recreation offers affordable recreation and leisure opportunities for all.
Programs and Activities
Chandler Recreation offers a variety of programs and activities including educational classes, fun activities and exciting sports and fitness opportunities for people of all ages, interests and skill levels.