May 15, 2023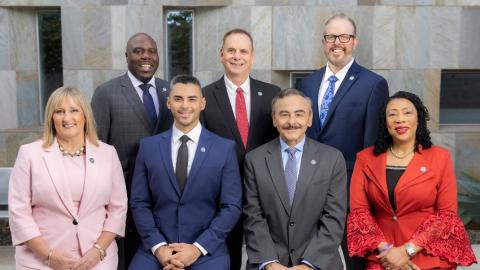 CHANDLER, Ariz. – The Chandler City Council adopted an updated version of its Strategic Framework 2023-2025, outlining a series of priorities for the next two years. The document is the result of a two-day City Council retreat in February and work session held in March to formulate their collective vision for Chandler. 
The Strategic Framework outlines six focus areas as priorities for innovation and investment through 2025. 
•    Community Safety – safety of residents, infrastructure and systems
•    Connectivity – mobility, transportation and technology networks
•    Economic Vitality – supporting development and employment
•    Neighborhoods – serve and enhance Chandler neighborhoods
•    Quality of Life – amenities and experiences enriching the lifestyle of residents
•    Sustainability and Technology – a collection of topics surrounding energy, finances, open spaces, people, technology and water investments
These focus areas provide direction for Chandler's strategic planning, operations, capital projects and budget decisions for the next two years. The document addresses the inherent thread of innovation woven into the focus areas by acknowledging how the pursuit of new ideas and methods has shaped Chandler. 
The Chandler City Council adopted its first Strategic Framework in 2019 and the document is updated every two years. Visit chandleraz.gov/StrategicFramework to review the latest version of the document.